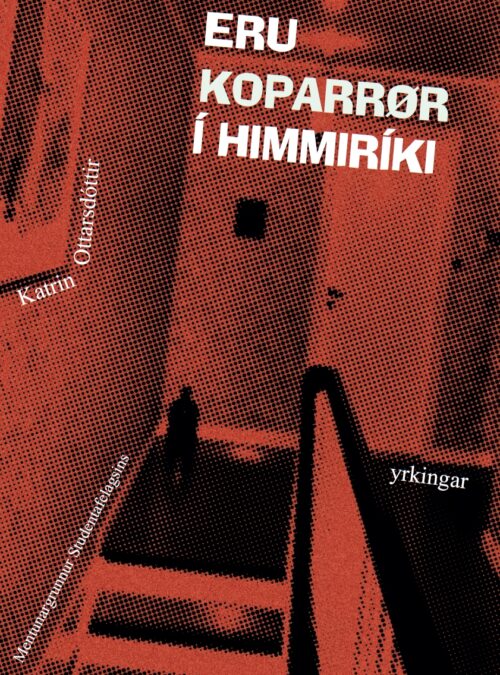 ** Awarded the Faroese Literature Prize (Bókmentavirðisløn M.A. Jacobsens) 2013 **
Katrin Ottarsdóttir's critically acclaimed poetry debut Eru koparrør í himmiríki was published in 2012. The collection broke ground in Faroese literature. It is the first book of confessional poetry in Faroese and it's difficult material—domestic abuse, drug abuse, mental illness, and coming of age in a conservative culture—breaks social mores in this close-knit society.
Faroese original published in 2012 by Mentanargrunnur Studentafelagsins.
51 pages.
Published 2016 in Denmark as Findes der kobberrør i himlen by Torgard.
Translated by the author.
Published 2020 in USA as Are There Copper Pipes in Heaven by OS (Operating System), New York, N.Y.
Translated by Matthew Landrum in cooperation with Sámal Soll and the author.